FIRST INTERNATIONAL CONSORTIUM
UNIPOL –COMPANIES FROM SERBIA, BOSNIA AND HERZEGOVINA, CROATIA, MONTENEGRO, MACEDONIA, HUNGARY AND CYPRUS: LIST OF CORE ACTIVITIES
1. GENERAL
All member companies of the First International Consortium Unipol are highly competent and experienced in their respective areas of activities. Consortium Unipol guarantees expertise, responsibility, professional approach, quality of works and compliance with agreed time frames and all other contractual terms and references, as well as engagement of qualified workforce managed by internationally renowned experts, members and advisers of Unipol Board of Directors.
2. CONSULTANCY SERVICES – URBAN PLANNING AND DESIGN
(ALL STAGES)
Preparation of:
Location studies, layouts, urban planning documents – all levels;
Land surveying /geodesy – cadastral and topographic maps; GIS; LIS;
Geotechnical soil tests and reports;
Architectural concept design with 3D presentation and reports;
Project/technical documentation (preliminary, main and construction design): architectural, structural, external (on-site) and internal building services – plumbing, mechanical, electrical, telecommunications;
Quantity surveying – estimates, bills of quantities;
External infrastructure networks, solid waste disposal;
Landscaping, urban design, signage;
Interior design – fixtures, furniture, equipment, art works;
Environmental impact studies, "green design", energy efficiency.

3. CONSULTANCY SERVICES – SUPERVISION
Unipol experts of various professional profiles – architects, engineering consultants, quantity surveyors and other specialists perform occasional of full-time supervision of works, as per Client's request, for any project enumerated above or below in this list.
4. CONSTRUCTION WORKS/ERECTION/FABRICATION
Member companies of Unipol are experienced Contractors in the following fields:


4.1. BUILDING CONSTRUCTION: residential houses, blocks, complexes, estates; industrial facilities;
office blocks; commercial centres, shopping malls; sports & recreation – stadia, indoor halls,
swimming pools; hotels and other tourist developments; conference halls, theatres; educational facilities;
bus and rail stations, airports; military and security complexes, etc.
All projects are executed conform to European standards, including energy efficiency.
4.2. CIVIL WORKS: urban roads/streets, regional and trunk roads, highways with supporting facilities and infrastructure; pedestrian, vehicular and railroad bridges; airports; tunnels; pipelines, etc.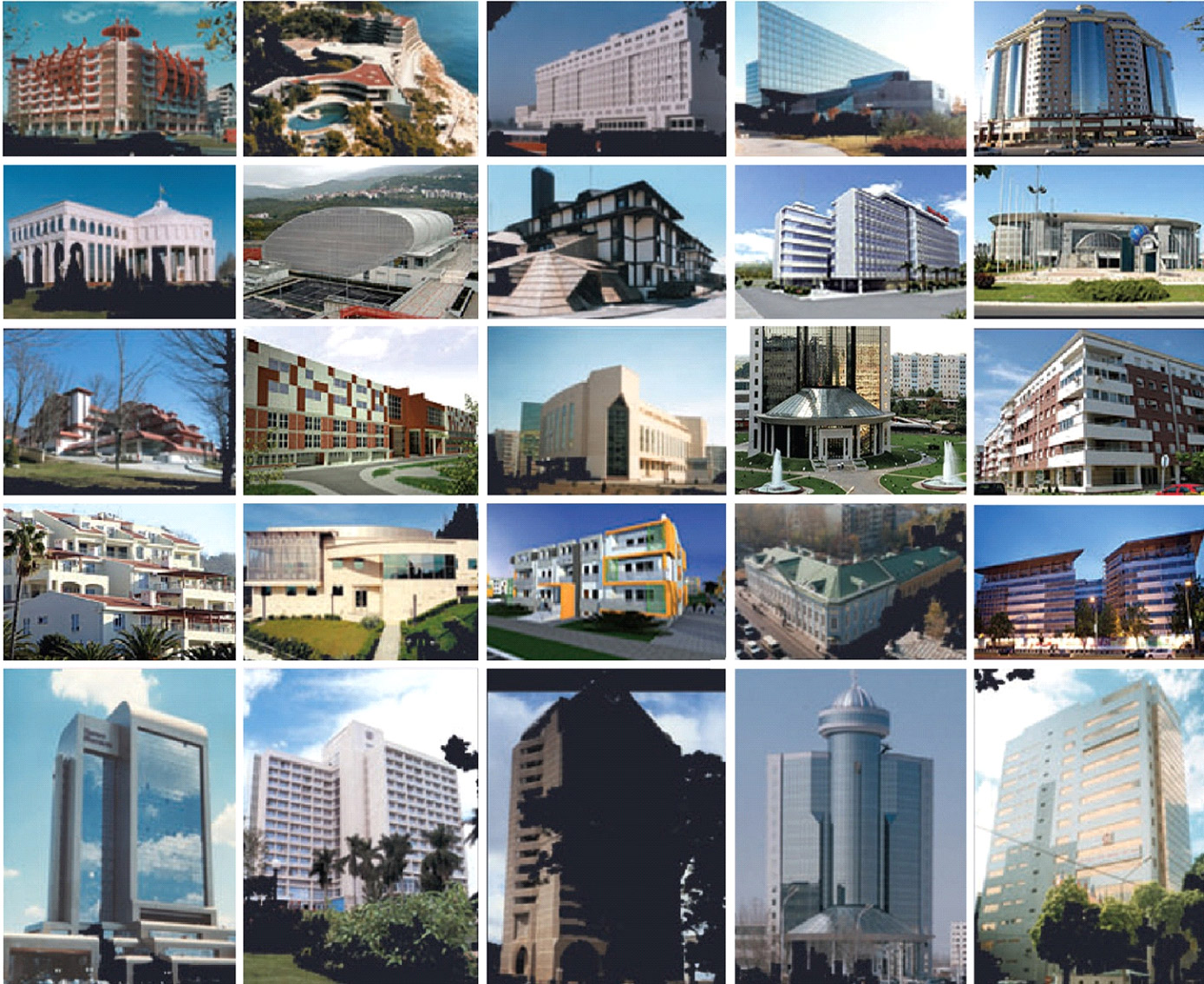 4.3. HYDRO TECHNICAL STRUCTURES: dams, accumulation plants, irrigation schemes, potable water reticulation, small hydro power plants (1MW to 10MW); water supply and sewage networks and treatment plants in urban and suburban areas.
4.4. PORTS AND MARINAS: harbour engineering structures for various type of sea, river or lake ports, marinas, waterfronts (including coastline retaining walls and piers) and beaches, as well as support and protection structures maintaining soil stability during construction.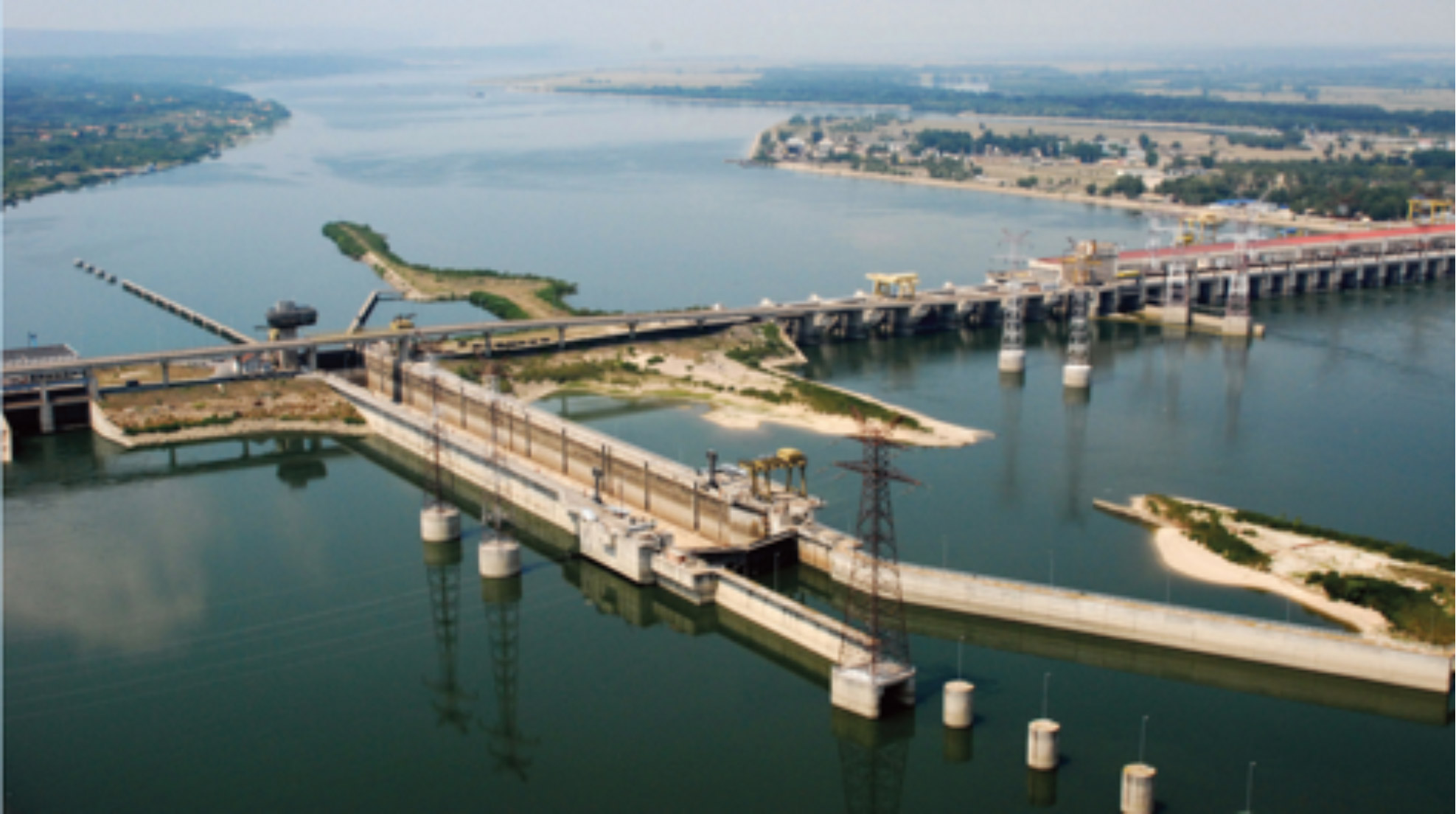 4.6. STEEL, LAMINATED WOOD AND COMPOSITE STRUCTURES: fabrication and erection of bearing structures/trusses made of steel, laminated glued wood or combined coupled materials (steel/concrete, wood/concrete).
4.7. GEODETIC WORKS: apart from land surveying design services, the following works are to be performed by a land surveyor/geodetic engineer during construction: establishing building coordinates and level points, monitoring construction works with accuracy control, auscultations, etc.
4.8. GEOLOGICAL, HYDRO GEOLOGICAL AND GEOTECHNICAL WORKS: all specialized soil engineering works to be done on site and during and after construction.