MEĐUNARODNI FORUMI KOJI SU ODRŽANI
Activity No.3 of Unipol: organizing international conferences of Government representatives and businessmen form South-East Europe with business people from European Union, highly developed Asia countries and Russian Federation. All these encounters were held under the sponsorship of Heads of States, Prime Ministers and highly positioned persons from business, social and media spheres.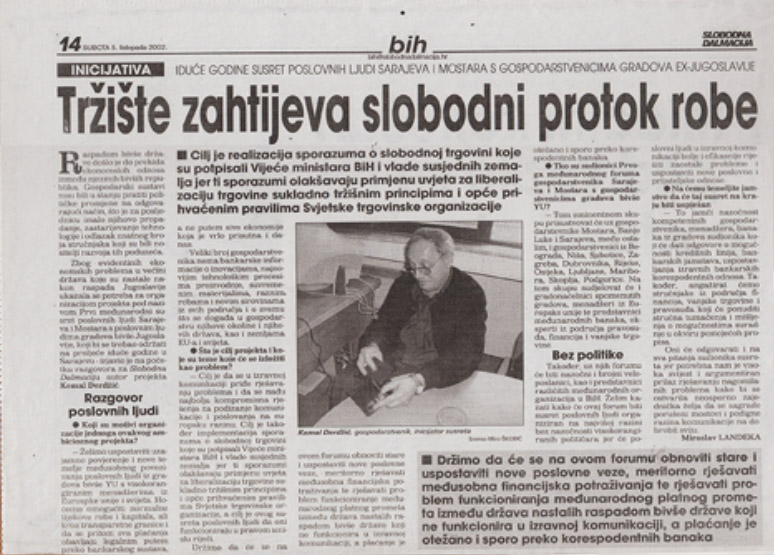 INTERNATIONAL ECONOMIC AND TOURISM FORUM
BAŠČARŠIJA AT SKADARLIJA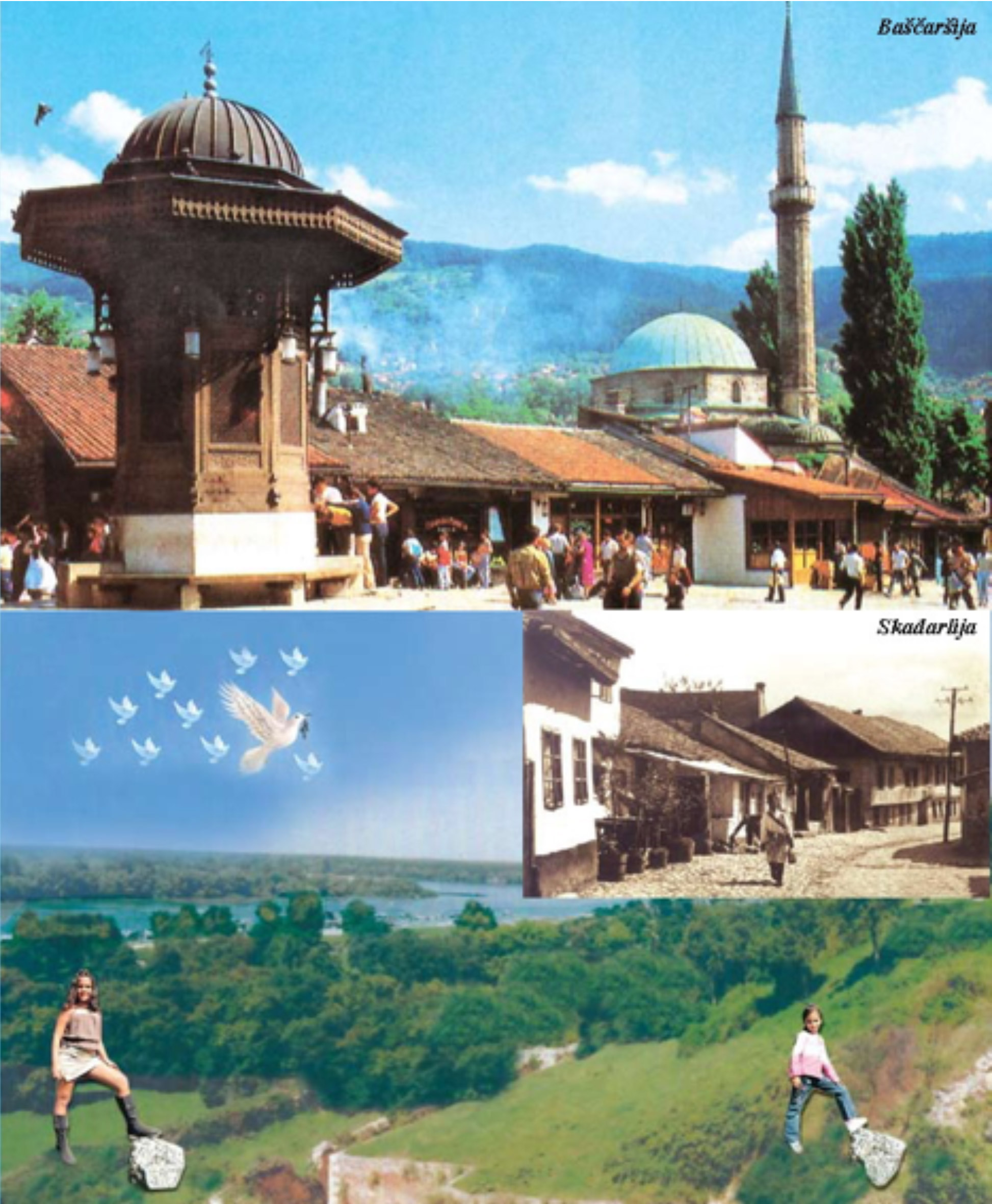 INTERNATIONAL ECONOMIC AND TOURISM FORUM BAŠČARŠIJA AT SKADARLIJA BELGRADE, 12 and 13 SEPTEMBER 2016
Esteemed Excellencies, dear Sirs/Madams,
It is with pleasure and greatest respect that we hereby inform you that Unipol Trading Limited Co. is organizing an international event focusing on business and tourism, of exceptional social importance, Baščaršija at Skadarlija.
The Fifth International Forum bringing together government representatives and business people from Southeast Europe to meet business people from the European Union, Russian Federation and some other highly developed countries of the world will be held on 12 September 2016 at the magnificent hotel Jugoslavija in Novi Beograd, and on 13 September 2016 at the Belgrade Chamber of Commerce, 12 Kneza Miloša St.
The host of this unique business event of exceptional social importance is the main organizer, Unipol Trading Limited Co. and Mr. Kemal Derdžić, Event Director and Project Author.
The Belgrade Chamber of Commerce, recognizing the importance of Baščaršija at Skadarlija, accepted the organizers' proposal and is supporting the event.
However, in order to ensure the success of this unique event, Baščaršija at Skadarlija, financial support is also needed from general sponsors, sponsors, donors and forum participants.
This financially prudent project carries a distinctly positive political message, as Baščaršija is the symbol of Sarajevo, and Skadarlija is a Belgrade landmark.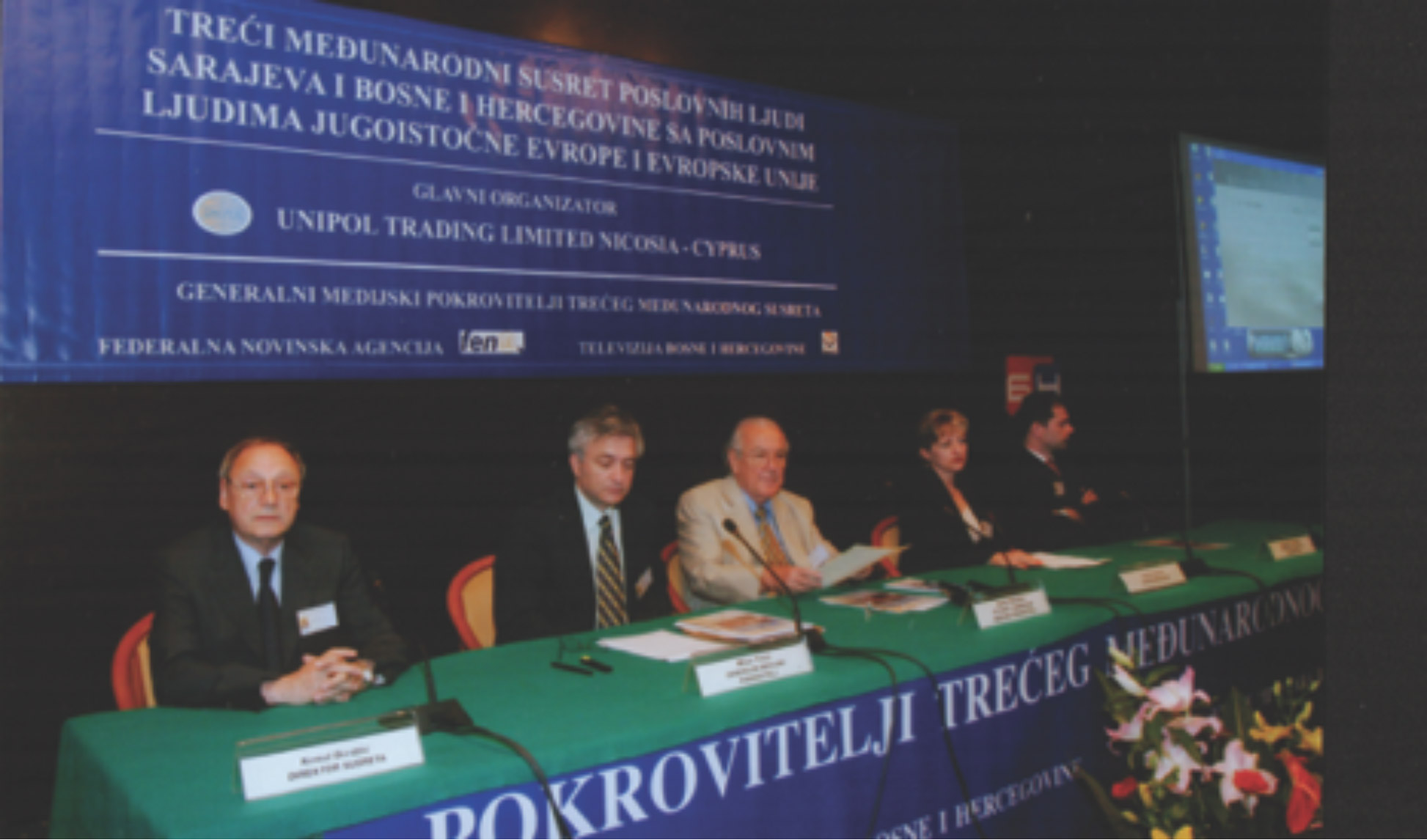 OBJECTIVES AND NEW ROADS FOR COOPERATION
Among all capital cities of Europe, Belgrade has the most beautiful position – it is situated on two big rivers, the Sava and Danube. The Sava River is the biggest in the region and connects four countries of former Yugoslavia, of which two are members of the European Union.
The Danube, second biggest European river, connects ten countries, of which seven are EU members. Countries oriented to the Sava and Danube possess huge unused potential for development of business cooperation in the spheres of commerce and tourism, flow of capital, investments, high technologies and people.
Bosnia and Herzegovina and Serbia have great common potential for developing and improving tourism, the electric power industry and other sectors, as they had done previously, and the international conference presents an excellent opportunity for initiating new projects and cooperation in this domain.
Bosnia and Herzegovina and Serbia have sufficient untapped natural potential for development of small, medium and large-scale hydropower plants.
Development of thermal power stations and a windmill park will guarantee jobs and provide livelihood for 10.000 young people, bringing progress and financial prosperity to both countries.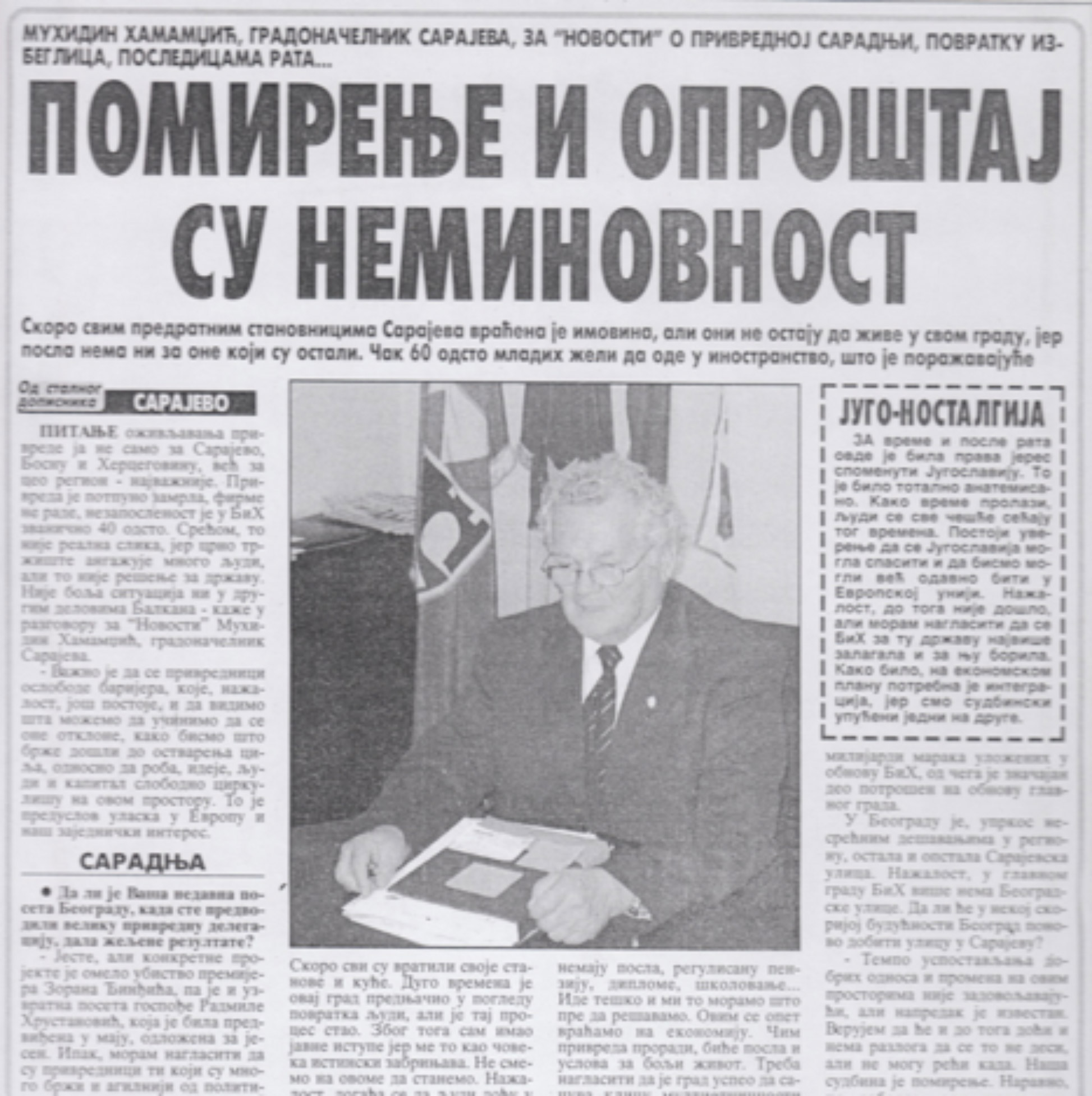 There is great untapped potential in Southeastern European countries, and their commitment to economic prosperity, along with prudent state policies, are key factors for their becoming a part of the European economic family, as evident in the cases of Bulgaria, Romania and Croatia.
Major dedication to the development of economic cooperation is necessary to develop trust among nations and to create conditions for reaching markets in the European Union, Russian Federation and other highly developed countries of the world.
The Fifth International Forum aims to bring together representatives from governments of these countries, their ministries of finance, central and other major banks, international financial institutions, privatization agencies, stock exchanges, city administration bodies, chambers of industry and commerce, trade fairs, investors, mayors, small and medium enterprises, travel agencies, air carriers, insurance companies.
Unipol Trading Limited Co., as project leader and main organizer, will endeavour to ensure the participation of prominent business people from the European Union and the world at the Fifth International Forum in Belgrade.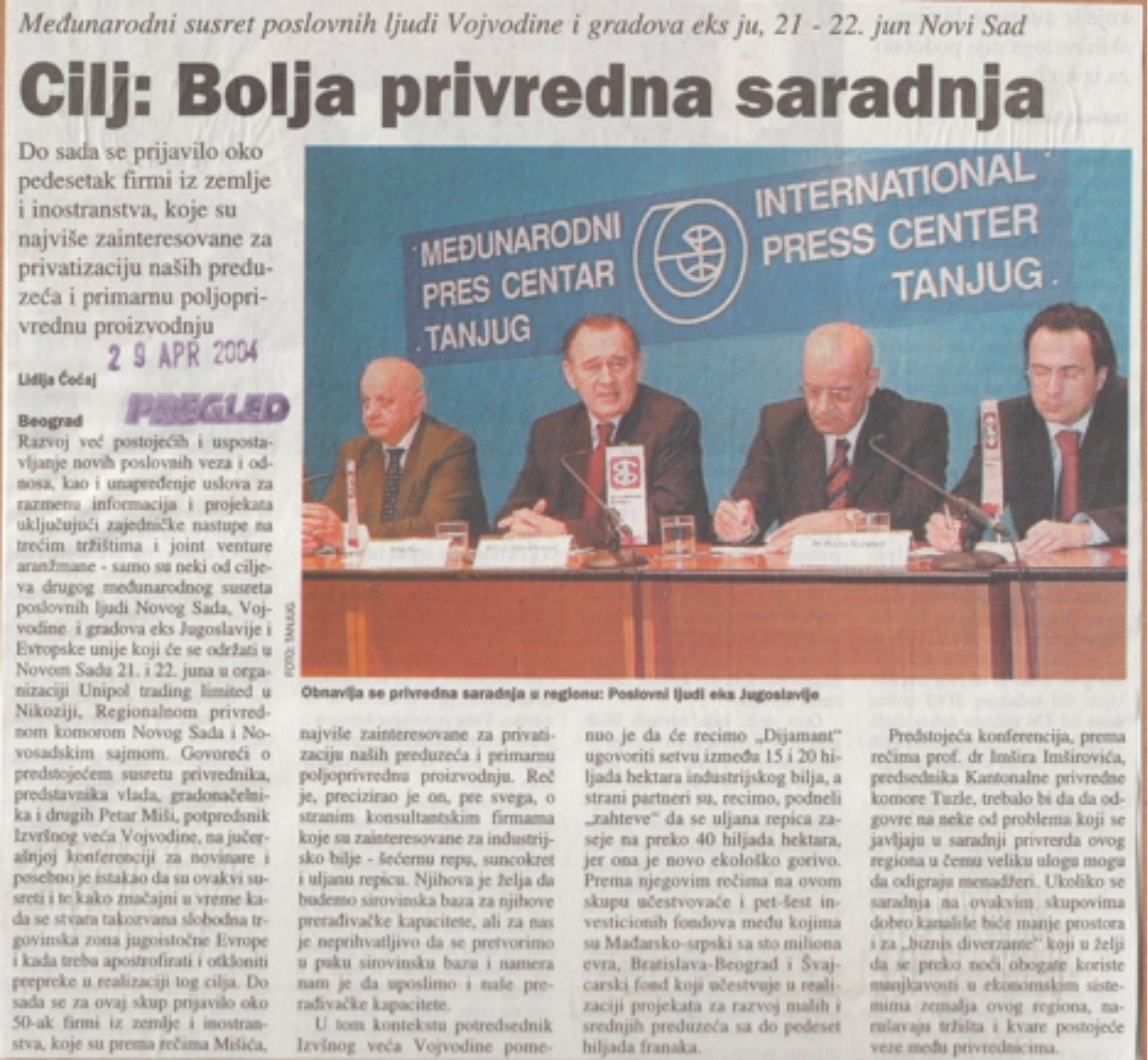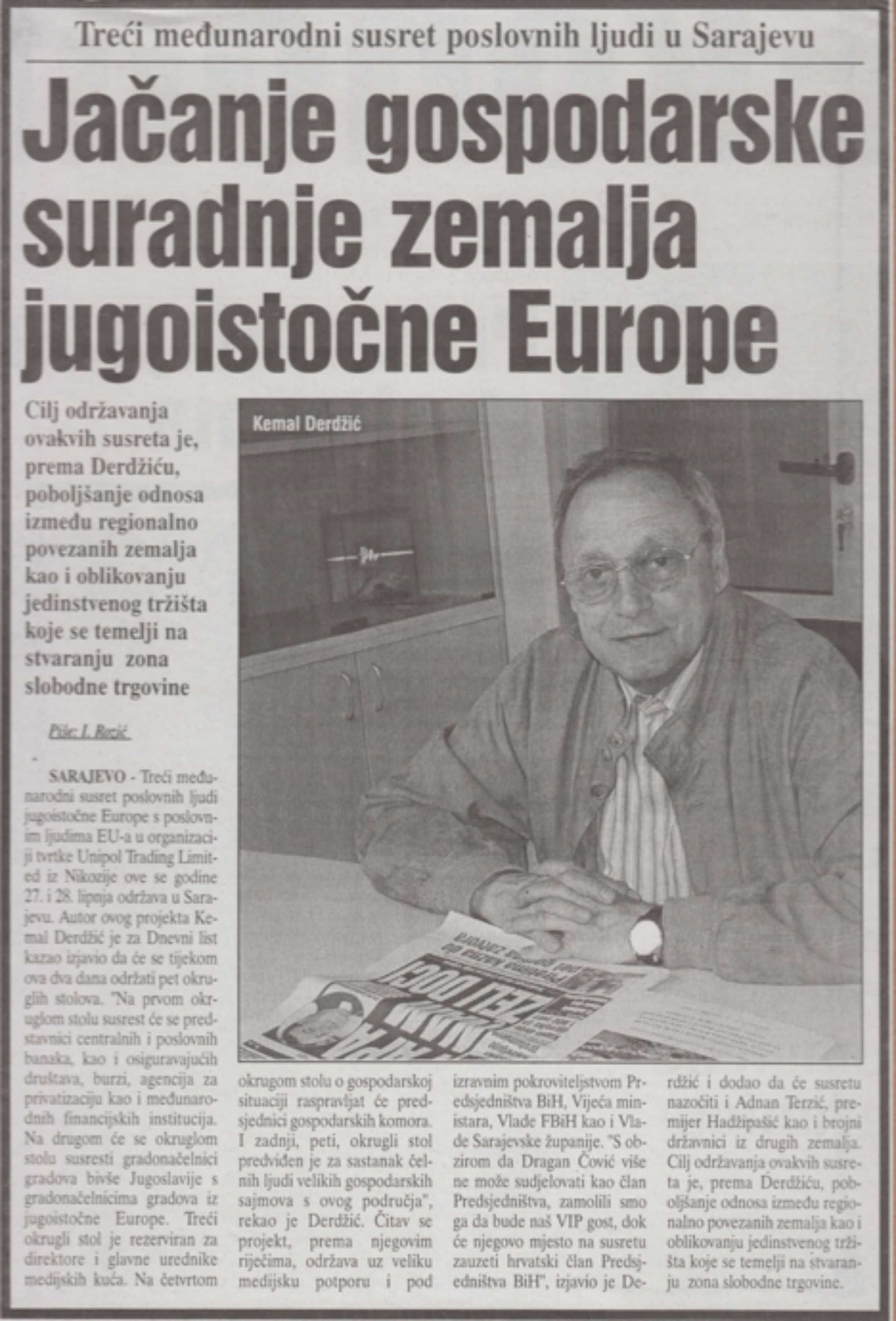 10. The past should be left behind, and we should strive towards a better future and prosperity, just as France and Germany abandoned centuries of rivalry to establish the European Union and become leaders of its development.
11. We have to aspire towards democracy and rule of law, and this has been proclaimed by all ex-Yugoslav states.
12. Unipol Trading Limited Co. has the ability, capacities and experience to organize the Baščaršija at Skadarlija event providing a platform for business networking.
13. This unique international forum, to be held on 12 and 13 September 2016, will bring together 400 to 500 participants from Southeast Europe, the European Union, Russian Federation and other highly developed countries of the world, VIP guests, the diplomatic corps and media representatives.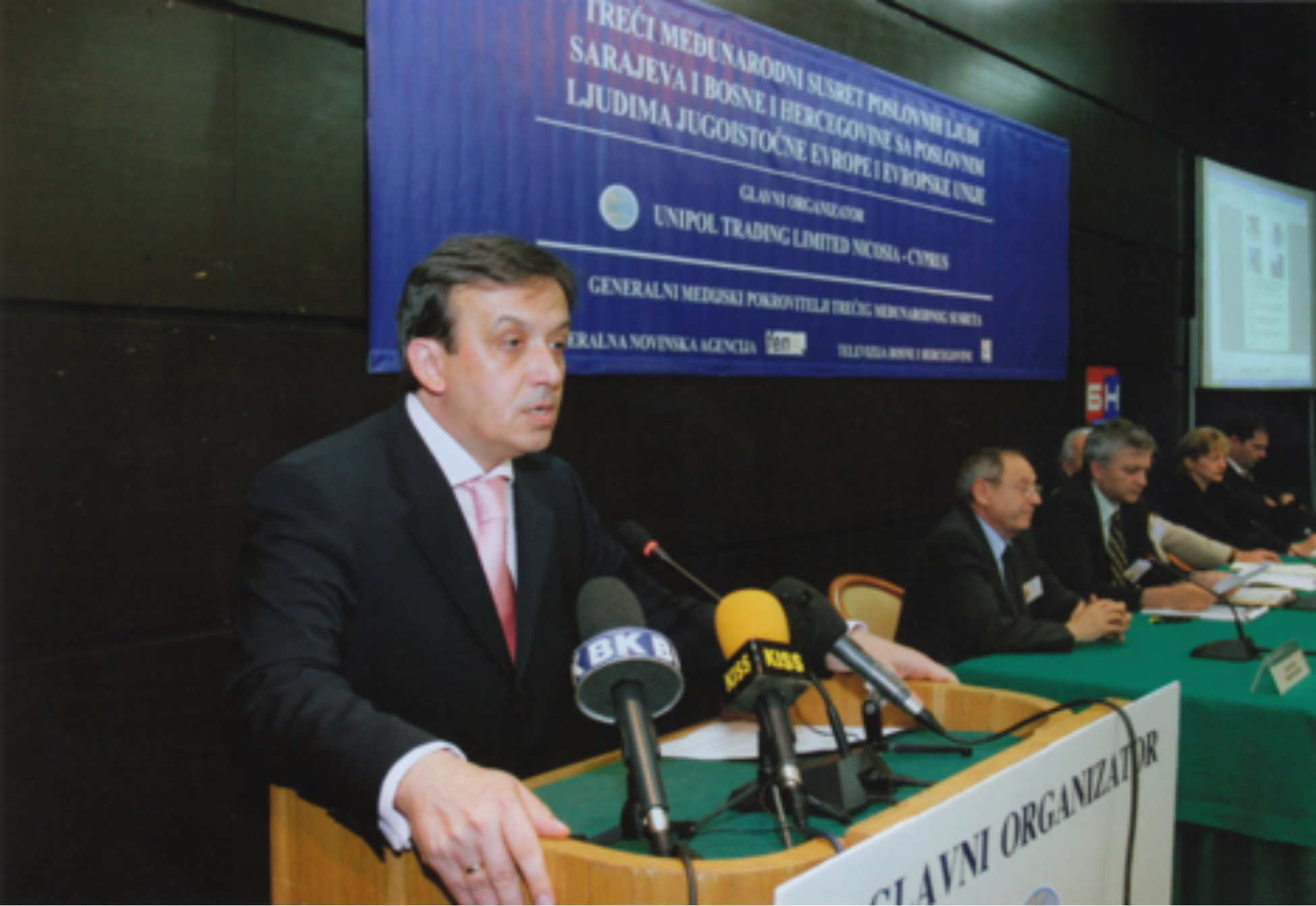 ORGANIZATION OF THE INTERNATIONAL EVENT
BAŠČARŠIJA AT SKADARLIJA
The main organizer of the project, Unipol Trading Limited Co, will prepare a presentation and introduce the International Conference Baščaršija at Skadarlija to stakeholders in all capital cities of ex-Yugoslav countries, as well as several countries in the European Union.
The International Forum Baščaršija at Skadarlija will print a professionally designed, luxurious, high-end official publication, with 1000 copies published in both Serbian and English language.
Other advertisement material will be prepared for this important business event. Particular attention will be paid to branding of relevant lounges at the hotel Jugoslavija and the Belgrade Chamber of Commerce.
The International Forum Baščaršija at Skadarlija will be covered by numerous local and international journalists, newspapers, news agencies, TV and radio stations and online media.
All International Conferences so far have been held under the patronage of State Presidents, Prime Ministers, relevant ministries, Chambers of Commerce, Mayors, as well as representatives from various media, TV, newspaper publishers and radio stations.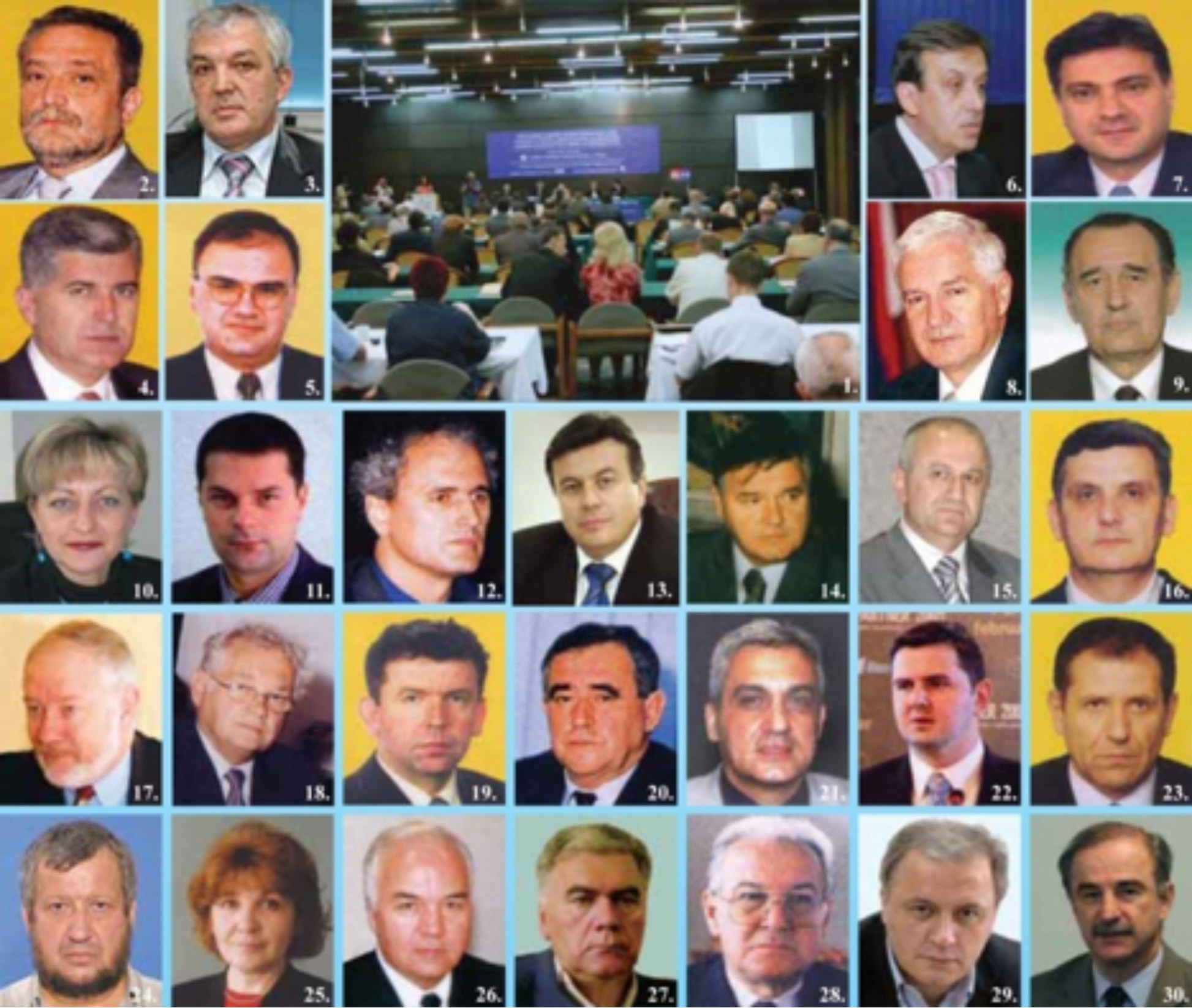 Legenda: 1. Međunarodni forum, 2. Prof. dr Ahmet Hadžipašić, 3. Dragan Vrankić,
4. Prof. dr Dragan Čović, 5. Prof. dr Mladen Ivanić, 6. Adnan Terzić, 7. Denis Zvizdić,
8. Đorđe Đukić, 9. Petar Mišićić, 10. Slavica Korica, 11. Zehrudin Isaković,
12. Prof. dr Aleksandar Andrejević, 13. Dragan Lukač, 14. dr Kemal Kozarić,15. Nail Šećković,
16. Predrag Ivanović, 17. Peter Nichkol, 18. Akademik Prof. dr Muhidin Hamamdžić,
19. Milan Lovrić, 20. Jago Lasić, 21. Ljubo Bešlagić, 22. Anđelko Trpković, 23. Nurko Nurković, 24. Nikola Mirkov, 25. Ljubica Marković, 26. Manojlo Manjo Vukotić, 27. Adil Kulenović,
28. Darko Ribnikar, 29. Dragan Bujošević i Mehmed Agović.
Izvinjavamo se mnogim ličnostima koje nismo objavili radi reklamnog prostora.
IMPORTANCE OF THE FIFTH INTERNATIONAL
FORUM BAŠČARŠIJA AT SKADARLIJA FOR
OTHER PROJECTS AND LAUNCHING REGIONAL COOPERATION


The Belgrade Waterfront project is of exceptional international importance for investors, contractors in the fields of hydro and civil engineering and building construction, manufactures of construction machinery and equipment, as well as exporters and importers of raw materials and building products.
The Olympic Sarajevo project reverts the focus on beautiful Sarajevo, city on Miljacka river, surrounded by mountain peaks of Jahorina, Bjelašnica, Igman, Treskavica, Trebević and other smaller mountains, and its inexhaustible potentials for development of sport tourism. In 2017, Sarajevo will host the Youth Olympic Games, which will entice construction and equipment of new hotel developments, reconstruction and upgrading of existing hospitality capacities and construction of sport facilities, being a new chance for the business community from the entire region.
The Danube Orientation project should enhance the cooperation of shoreline states in various economic activities such as construction, shipbuilding, transport, traffic, tourism, investment and trade.
Participation and support of insurance companies to the above named and other similar projects is priceless, due to their reliable risk assessment and insurance policies they are ready to underwrite to cover such risks.
All the above reasons make the Fifth International Forum Baščaršija at Skadarlija in Belgrade an event to instigate exchanges of ideas and experiences, cooperation, negotiations and realization of projects and planning of new ones for the future.